The Lure of the FIFA World Cup!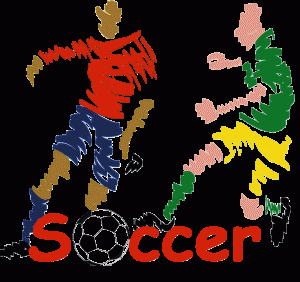 The FIFA World Cup, often simply called the World Cup is an international soccer/football competition contested by the men's national teams of the members of Fédération Internationale de Football Association (FIFA), the sport's global governing body.
The championship has been awarded every four years since the inaugural tournament in 1930. Over 30 teams from around the world participate in this tournament that is held every four years.
The qualification process usually starts as early as three years before the final tournament and last over a two year period. Over 200 countries have entered qualification for the 2014 FIFA World Cup.
Football or Soccer as we call it here in the US is the "numero uno" sport in the world. This sport is now getting some serious consideration here. The US men's soccer team participated and did fairly well this year in the FIFA tournament. They qualified for the knockout stage, but they lost to Belgium with all three goals scored in extra time.
In the US, over 25 million Americans play soccer. Over thirty percent of American households contain someone playing soccer, a figure second only to baseball. Increasing numbers of Americans, having played the game in their youth, are now avid spectators.
Soccer is ranked as the fourth most popular team sport in the United States. It is also ranked as the second most popular sport in the country for 12-24-year-olds. An Argentine player; Lionel Messi was recently ranked among the Top 10 most popular athletes in the US.
In addition, as Latin American immigration increases throughout the nation, so does the popularity of soccer. The increase in popularity of soccer in the United States is also the result of other factors such as globalization, the continued presence of the US team in international competitions such as the FIFA World Cup, and the continued building of soccer-specific stadiums in the country.
Several marketing firms around the US have contacted us for their marketing needs for this year's FIFA tournament and we were happy to oblige. After all, this is not a sport to be ignored!