Super Bowl XLVII International Audience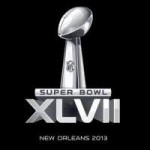 More than 100 million people tuned in to see the Baltimore Ravens beat the San Francisco 49ers by a score of 34-31. It marked the eighth straight year in which more people watched the Super Bowl than the year before.  It was also the highest-rated Super Bowl in 26 years. The game produced a 47.0 rating, up a full point from a year ago. Ratings measure the percent of television households that were watching an event. 47.8 percent of houses with TVs watched the Super Bowl last night. Viewership peaked in the last half hour and over 160 million watched as the Ravens celebrated their championship.                                                                                                                                                                                          The  Super Bowl is second only to football (soccer)'s Champions League final as the most watched annual sporting event in the world. The size of the international audience for the Super Bowl is also increasing. The majority of the Super Bowl's international viewers reside in North and South America. Outside of the Americas, it's estimated that several million people watch the Super Bowl. There were several fans all over the world watching the action via the internet as well. More than 10 million live video streams were reported by CBS. Interest in American football continues to grow in Europe as well.
According to the NFL, Super Bowl XLVII was broadcast in over 230 countries and territories worldwide in 35 different languages. With technology available today, all major sporting events are broadcast simultaneously in various languages all over the world. With a global broadcasting reach across diverse countries and languages, the Super Bowl will be scoring more points with international audiences every year. The importance of reaching out to international viewers is now a prerequisite.   Get in touch with Trusted Translations, Inc. for all your translation/interpretation needs. We have been catering to a global audience for almost a decade now.