Time to go PINK!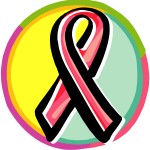 It is time to go Pink!  October is Breast Cancer Awareness Month. It is a campaign geared to promote awareness through education, early detection, treatment and ultimately the importance of finding a permanent cure.
This campaign has heightened the amount of women receiving mammograms and biopsies. Due to breast cancer awareness, these cancers are being detected at an advanced stage and making treatment much more successful and long-term survival rates are on the increase.
The pink ribbon is the most common symbol of breast cancer awareness which is recognized in most countries, the United States included. There are many fundraising events that you as an individual or company may take part in.
There are many ways to take part in the fundraising initiatives. During the month of October there are many walks or runs that you may sign up and participate in. If your schedule is packed and a run or walk isn't a viable option you may host a bake sale to friends, family and co-workers where all your proceeds go to a charitable organization.
We know that our schedules are tight and finding time sometimes may be a task but there are other ways of contributing to a great cause that will not put a strain on your schedule. There are many large named companies including many cosmetic and beauty related companies that a large percentage of their proceeds are donated to charities advocating breast cancer awareness. If they have the pink ribbon on the product, you are contributing to the cause.
You can also organize a mobile mammography center to come out to your place of business or community to advocate testing.
Get involved and you may make a difference or even save a life.